Why Brother Vietnam?
Over the years, millions around the world have grown to recognize Brother as a brand that can depend on time after time. At Brother, our commitment will always be to our customers first, which is why we remain dedicated to you far beyond the purchase dates of our products. This is reflected in the outstanding service and warranty that you will enjoy with every Brother product.
A Japanese company founded in 1908, Brother has 19 production facilities and 43 sales companies operating in 41 countries in different regions today.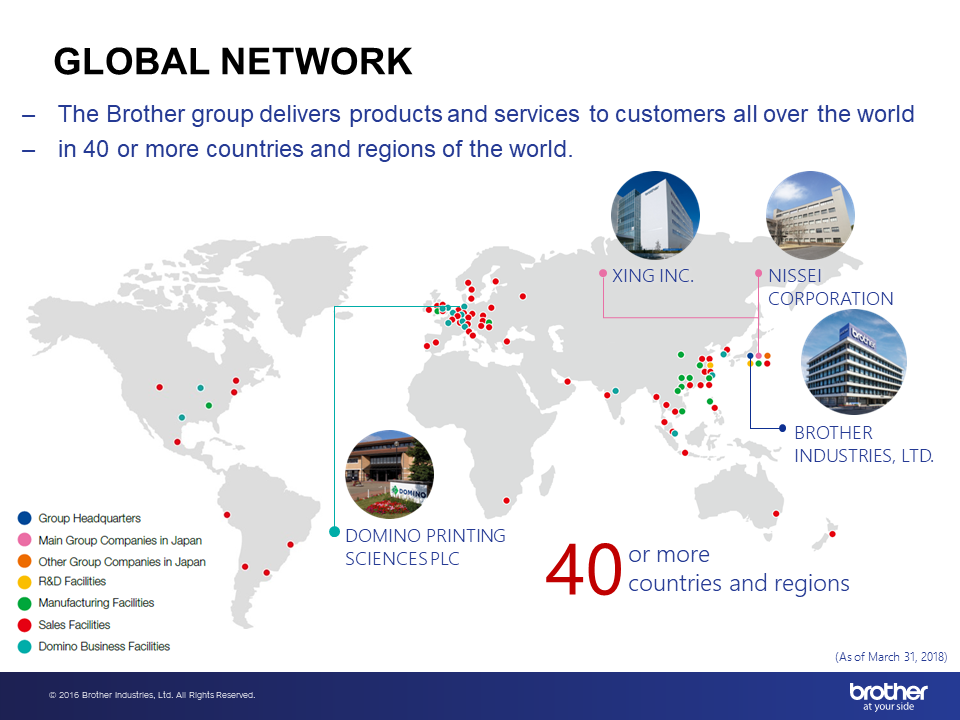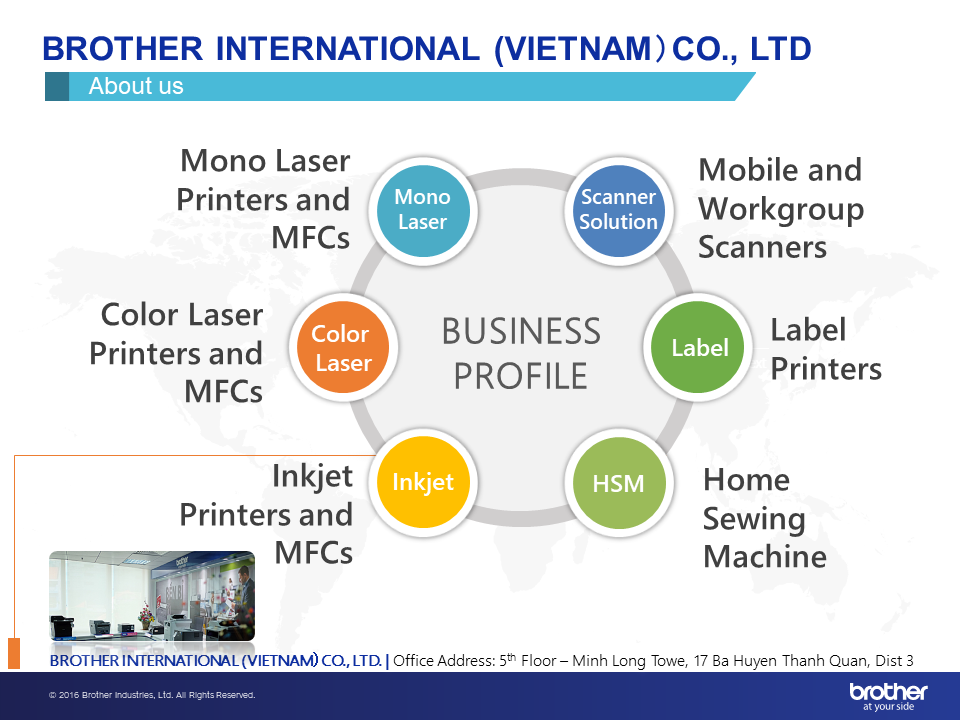 Brother is now a leading brand that produces quality innovative products for the printing solutions, labelling and sewing markets. Key products include laser printers, Multi-Function Centres (MFCs), fax machines, labellers, label printers, and a wide range of home and industrial sewing machines.
A trusted brand worldwide that believes in the "Customer First" approach in all aspects of our business, Brother has continuously met the varied needs of our customers through our comprehensive range of quality solutions.

Brother International (Vietnam) is one of the sales subsidiaries of Brother International Singapore Pte., Ltd. Incorporated in 2009, Brother Vietnam has a head office in Ho Chi Minh City and Authorized Service Centers in Ha Noi, Da Nang, Can Tho.

At Brother Vietnam, we work and corporate with stakeholders in accordance with "Code of practice" as below:
1. Trust and Respect
We must always honor individuals and diversity, and act with trust and respect.
2. Ethics and Morality
We must act with the highest integrity, respecting the culture, rules, and spirit of laws, in Vietnam and in all countries and regions where the Brother Group operates.
3. Challenging Spirit and Speed
We must consistently observe the changing world's needs, make fast decisions and take quick action, with a challenging spirit and strong sense of responsibility
Brother must always be good corporate citizens, sharing our social, economic and culture resource in all the communities where Brother operates. Through a broad range of corporate social responsibility (CSR) programmes, Brother Vietnam affirms its commitment to being responsible corporate citizens. Brother Vietnam has many CSR activities for many years such as tree planting, donating books, charity run…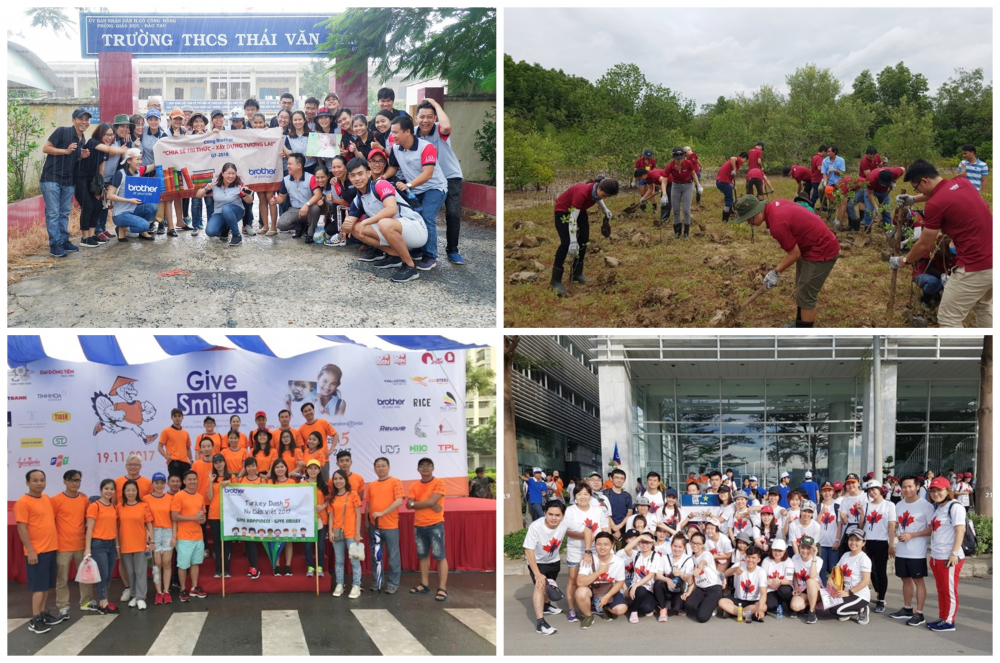 Inside review about Brother Vietnam
HR Executive

-

1587617151

Pros: Môi trường làm việc chuyên nghiệp, đồng nghiệp thân thiện, lương và chính sách phúc rất tốt cho Nhân viên.